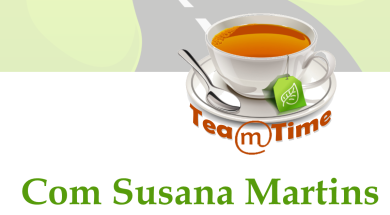 Information, Communication and Digital Cultures
TEA(M) TIME: 31st Meeting of the Group Information, Communication and Digital Culture
Tea(m) Time" is a monthly meeting, which always takes place on a Friday afternoon, with the specific objective of promoting the sharing of scientific research being carried out by the members of Digital Culture Group and to tread the entire terrain of the disciplinary areas of Information and Communication Sciences. Its general objective is to contribute to a better knowledge between the members and to a greater cohesion of the team in order to facilitate the development of publications and joint research projects.
At each meeting 1 or 2 members of the Digital Culture Group briefly introduce themselves (academic and professional background and hobbies) and then disclose the research they currently have in progress, e.g. applications to FCT or other types of funding, highlighting if there is any type of profile they are looking for for possible collaboration from other members. The total time allotted for each speaker's presentation is 15 minutes.
The next Tea(m) Time meeting will be on Friday, March 31, at 6:00 PM. It will be presented by Susana Martins.
This is an event where the members of CITCEM's "Information, Communication and Digital Culture" Group present their interests, work and results, and discuss them with guests.
Access is free to everyone through Zoom: https://videoconf-colibri.zoom.us/j/7590149100